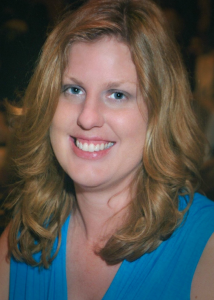 Amy Lawrence: 7th-grade Math Teacher, Schoolcraft Community Schools    
Years in education: 9
Type of non-union experience: charter school
What was it like working in a school without a union? At the school I worked at, we were often required to go to a week of additional PD/training in the summer, as well as attend 5-7 school sponsored events during the summer.  Also, I was often required to complete curriculum work during winter and spring breaks. It often felt as if I hadn't had a break at all.  There was no additional pay given for any of these things, and if you didn't participate it was counted against you on your review.
What specific experiences can you point to that illustrate the difference between working with and without union bargaining/representation/protections? The experience that always stands out to me most is that I almost never got a planning time nor a lunch time.  Planning time was often taken up by meetings, IEPs, or behavior issues.  During lunch, teachers were required to take turns monitoring the lunchroom, recess, and lunch detention room. With only three teachers per grade level this meant that I realistically got a lunch about once a month. These things were requirements, and no compensation was given for these extra duties.  Any work that I would have been able to get done during my planning or lunch would then need to be done after school hours or at home.  I almost never left school before 5:00.  In fact, if you were to walk through our building at 5:00 on any given day, you would probably see about half of the teachers still in their rooms working. Because the union makes sure that teachers have their planning and lunch times, I usually leave work by 3:30 and spend far less time at home working.
What benefits and protections do you have now that you didn't have in your previous place of employment? With a union, I know what I am going to be paid from year to year because it's in a contract. My school district cannot promise me a raise and then decide right before the school starts that they're not going to give me that raise after all.  In addition, I know that there is a process if the district wants to fire a teacher.  At my old school, people were fired whenever the company didn't like something they did and the teacher had no recourse. Now, I know that the union has my back if something were to happen.  Also, I know that I if I were to be sued for some reason by a parent, the union would help me with through the legal process.
Based on your experiences, what would you say to educators who opt out of the union or choose not to pay dues? You are just hurting yourself if you don't participate in the union. As union membership dwindles, the teachers have less power over their working conditions. Don't reap the benefits of the union's negotiations with the school district while letting others pay the dues that allow you to have those benefits.
Why do you belong to MEA/pay dues? I belong to the MEA and pay dues because I know that the wages and benefits that the union is able to negotiate outweigh the cost of membership. Also, I want a say in how my school district is run and the best way to do that is through the union.
Most importantly, I have a life outside of school now. Yes, I still do a good amount of work at home, but I no longer have to choose between work and my family on a daily basis.