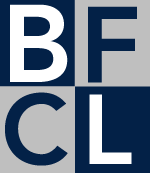 Ten years ago, the MEA launched its Building Full Capacity Locals (BFCL) initiative. The goal of the BFCL initiative is to strengthen the leadership skills and knowledge base of every president, officer or active member who wants to have a positive impact on his/her bargaining unit. As the coordinator and assistant coordinator of this initiative, our job is to provide you with the training, tools and resources needed to move in the right direction!
---
MEA Local Presidents Academy (LPA)
Do you want to be a successful president?  BFCL (Building Full Capacity Locals) is offering you the training resources and time necessary to do the job for which  you were elected. If you are a president in good standing, this is your opportunity to be a part of the MEA Local Presidents Academy (LPA).
The goal of the LPA is to develop proactive, well-trained, confident, and strong local association presidents. BFCL offers the time and resources they need to do their jobs, as well as the skills necessary to identify and mentor up-and-coming leaders in their locals. Well-trained presidents are critically important! Dedicate some time for training to developing your skills and strengthening your local association.
As part of the LPA, participants will spend up to two years attending trainings and conferences as well as participating in experiences focused on leadership developments. All expenses (within reason) will be covered for all required training: which includes overnights, meals, mileage, conference fees and the cost of substitutes or your daily wages up to a maximum of $125 per day.  In addition, the LPA will also fund five days of release time during the course of these difficult times.
Eligibility
In order to be eligible for consideration, applicants must:
Be a member in good standing (dues paying member); this applies to your local too.
Be a duly-elected local association president.
Be willing and able to commit to attend and participate in all required academy trainings, conferences and activities (events and dates below). Please check your contract and with your employer regarding release days.
Have access to and actively use email for communication purposes, using your personal email for LPA communications or set up a MyMEA.org email account
Complete the LPA application
Download the training requirements in 2017-2018 for 1st year LPA. You are required to attend all trainings listed for 1st year LPA. Check the dates and if you can attend all of the required training, notify your UniServ director and
complete the application today:  LPA APPLICATION
*if you have trouble filling out the application online, contact Donna at dwickham@mea.org or call 800-292-1934 ext. 2941
---
Read more:
For more resources, please call 800-292-1934, ext. 2941.
PAC Power Booklet (PDF)
Getting Strategic — Long-Range Planning for Local Leaders (PDF)
Presidents Planning Calendar (PDF)
Association/Building Representatives and Stewards — Starting with the Basics (PDF)
Association/Building Representatives and Stewards — Starting with the Basics — Higher Ed(PDF)
Communications 101 (PDF)
(download below or request copies by calling 800-292-1934, ext. 2941)
Just Between Presidents – Generation Next (PDF)
Just Between Presidents – Parliamentary Procedure (PDF)
You've Been Elected. . . Now What? (PDF)
Processing Gripes and Grievances (PDF)
Processing Gripes and Grievances – Higher Ed (PDF)
United We Stand . . . Coalition Building for EA and ESP Units (PDF)
Local Funding Program
There are funds available to local associations to support NEW ideas, activities and programs, especially those designed to engage newer members or increase member political awareness/engagement.
For more information contact MEA Vice President Nancy Strachan at 800-292-1934, ext. 5509.
Local Self-Assessment Tool (PDF)
Local Funding Request Form (PDF)