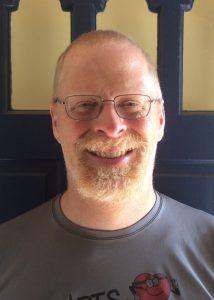 Bill Boerman: STEM Teacher/K-7, Holland Public Schools
Years in education:  22
Type of non-union experience: 7½ years at charter schools in Michigan; 10 years in public schools in Colorado that had no collective bargaining rights

What was it like working in a school without a union? There were many added pressures working in a non-union environment that ranged from extended work days to loss of planning periods to huge financial losses for my family. While in Colorado our administration needed extra support before school because students were causing problems, so teachers were tasked with opening their doors to students 15 minutes early. There were also times where administration did not have enough time to complete information/trainings during our regular staff meetings, so it was moved into our planning periods the following day. Lastly, when we left Colorado, our insurance premiums for our family were well over $1,000 per month. This premium was for high deductible and 70/30 insurance coverage. As the "breadwinner" of the family, it became impossible to take care of my children.
What specific experiences illustrate the difference between working with and without union bargaining/representation/protections?  Some examples include:
a) Administration gave us maps of how to walk around the playground on recess duty supervising students. There were cameras on the playground, and we did receive a reprimand if we didn't follow the prescribed paths.
b) In a charter school setting I was evaluated on parent satisfaction surveys. Sometimes, an educator needs to speak truth to parents/families, and that is hard. Having part of my evaluation be based on 'satisfaction surveys' didn't seem right.
c) In a charter school setting I was reprimanded for not letting a female student into the building prior to school starting even though I was the only staff member in the building at the time.

What benefits and protections do you have now that you didn't have in your previous place of employment? The main benefit that I have felt is the emotional peace to know that somebody is looking out for my mental and physical health.  If a teacher is healthy and well, they are MUCH more prepared to make a positive impact on students. I have said to my wife many times, "It feels nice to know that somebody cares about me, as a person."

Based on your experiences, what would you say to educators who opt out of the union or choose not to pay dues? Plain and simple, I would encourage them to truly do their homework and look at what life is like outside of a union and/or collective bargaining.  I will be the first to say that unions aren't perfect, but I will also say that "you don't know what you have until it is gone."
Why do you belong to MEA/pay dues?  With a wife that works part-time and my educator salary (and three children), finances are tight, but I pay my dues regularly. Why? Because of the past experiences I have had.  It is a sacrifice that is well worth making.