We're getting word that a bill to make school calendar and schedule prohibited subjects of bargaining might be on the move again.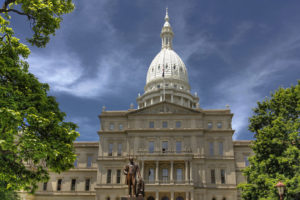 The controversial issue had been dormant for several weeks, but rumor has it HB 4163 could soon be scheduled for second reading on the House floor – a procedural move that would advance it one step closer to passage.
Use our Action Network tools to contact your state lawmakers today! Tell them educators are the experts who know what children and communities need in terms of school calendar and schedule.
Lawmakers shouldn't silence the voices of educators about such an important topic for student learning.
Teachers and other school employees should have the opportunity to work together with parents and administrators to create and implement our schedules to help our students succeed, including concepts like flexible schedules and balanced calendars.
Adopting another prohibited subject of bargaining that prevents educators and administrators from working on these critical issues is not in the best interest of our students.
Remember to engage your lawmaker in a conversation about the issue.  Asking some key questions can help accomplish that:  What problem is this supposed to fix? Do you support local control? Do you value the input of school employees?