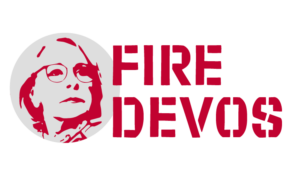 It is a deeply partisan time in Michigan and across the country. But, across partisan lines, MEA's members have experienced why U.S. Secretary of Education Betsy DeVos is the wrong person for the job.
The outcome of this fall's presidential election will determine if DeVos continues her push to privatize public schools from the nation's top education post—or if we can have new leadership from a qualified educator in the Department of Education.
Here are just some of the headlines from the past year that outline how DeVos' priorities are out-of-line with public school students, parents and educators:
Bridge Magazine – Sept. 3, 2020
Betsy DeVos: Michigan can expect standardized tests, despite COVID-19
Washington Post – Aug. 28, 2020
DeVos: It's a 'good thing' that pandemic will force schools to make long-overdue changes
Michigan Attorney General – Aug. 27, 2020
AG Nessel Wins Preliminary Injunction to Suspend Unlawful CARES Act Rule Pushed by Secretary DeVos
NBC News – Aug. 11, 2020
Betsy DeVos publicly absent as critical decisions are made on public school reopenings
Salon – Aug. 5, 2020
Michigan GOP candidate who downplayed ties to DeVos hires her niece after getting $1M cash infusion
MLive – July 24, 2020
Betsy DeVos has long been the boogeyman of public education. Critics say her push to reopen schools shows why.
Detroit News – July 14, 2020
Labor Voices: Michigan v. DeVos is more than just a lawsuit
MLive – June 5, 2020
Michigan AG joins lawsuit against U.S. education secretary Betsy DeVos
New York Times – May 15, 2020
DeVos Funnels Coronavirus Relief Funds to Favored Private and Religious Schools
Politico – May 1, 2020
DeVos sued for seizing student loan borrowers' wages during pandemic
New York Times – Feb. 28, 2020
Education Dept. to Cut Off Federal Funding for Some Rural Schools
Detroit Free Press – Feb. 11, 2020
Opinion: If Trump and DeVos do this, our public schools will suffer — even more
Washington Post – Jan. 17, 2020
More pizza, fewer vegetables: Trump administration further undercuts Obama school-lunch rules
Detroit News – Jan. 14, 2020
Labor Voices: Keep loan-forgiveness promises to educators
Detroit Free Press – Dec. 13, 2019
Betsy DeVos wants to change campus sexual assault policies. Slotkin has plan to stop her.
Washington Post – June 24, 2019
A report that detailed up to $1 billion in wasted federal funds on bad charter schools may have underestimated the problem
Network for Public Education – May 3, 2019
Asleep At The Wheel: How the Federal Charter Schools Program Recklessly Takes Taypayers and Students for a Ride