MEA, along with our sisters and brothers at AFT Michigan, are working on two ways for school employees to get informed and involved ahead of the Supreme Court's Nov. 8 hearing on the long-running 3 percent lawsuit – including "flashlight vigils" to show the faces of those affected by the case.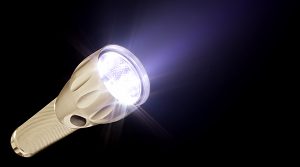 First, on Monday, Oct. 30 at 7 p.m., AFT Michigan and MEA will host a telephone townhall with our lawyers to discuss the 7-year-long legal case and answer questions from members.  Members will receive calls at their home phone numbers to join the teleforum, but if you want to RSVP to either be called on your cell phone or ensure we have your correct home number, please fill out this form by Sunday, Oct. 29.
Then, on the evening of Nov. 7 – the night before the hearing – school employees will gather at the Hall of Justice in Lansing and at other locations around the state for Flashlight Vigils to "Shine a Light" on the 3 percent case.  These events will ensure that the Supreme Court justices and the public can see the faces of dedicated educators who are owed more than $550 million illegally taken from them.
More details will be forthcoming on these events later this week – please stay tuned.  In the meantime, if you're interested in hosting a local Flashlight Vigil in your area, please contact Doug Pratt at dpratt@mea.org.
While the 3% case is a long-standing issue for school employees across Michigan, it's important to remember that for many of the Supreme Court justices this will be the first hearing they've had about it.  As such, we need to remain respectful of the legal process and the decorum involved – our goal is to "shine a light" on this issue, not protest or provoke.