Students can't learn and be successful in school when they're hungry.
That's why the NEA Foundation is partnering with Share Our Strength's No Kid Hungry campaign on a new grant program to help educators bring more breakfast options to students.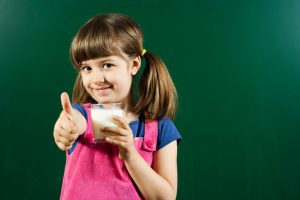 Many students get breakfast through the School Breakfast Program, but only half of the eligible students actually take part in it. Some may not arrive at school in time to have the free or reduced-price breakfast; others may be embarrassed by the stigma of participation.
According to a No Kid Hungry campaign study, educators spend an average of $300 each year on snacks for their students.
The NEA Foundation, working with the No Kid Hungry campaign, will be awarding NEA members in K-12 schools grants for starting pilot "Breakfast After the Bell" initiatives that reach students who fall through the cracks.
"Breakfast in the Classroom," in which meals can be delivered to a room, hallway, or other location, and "Grab and Go," which allows children to easily grab breakfast from a cart or kiosk to eat in the classroom, are two strategies for dealing with this issue.
Grant recipients can be any NEA members in the school community, including teachers, education support professionals, and specialized instructional support personnel. Each will receive a $1,000 stipend and up to $3,000 from No Kid Hungry for their school site to purchase equipment such as coolers and/or hotboxes, kiosks, trashcans, recycling bins, and cleaning supplies.
A webinar on the grant program was held in September. Applicants must have participated in the live webinar or listen to the recording.
Grant applications are due October 8 and are available here. For questions, email fellows@strength.org or call 202-478-6513.