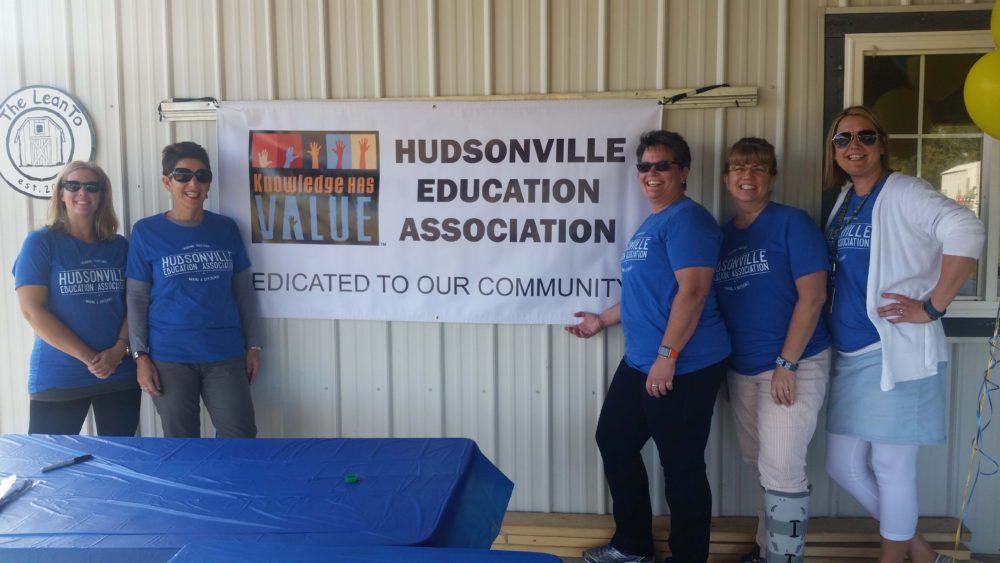 More than 425 MEA members and their families turned out to a community-building event Monday evening in Hudsonville that featured hay rides, a playground, walks through a corn maze and more – sponsored by the Hudsonville Education Association.
The HEA Fun Day at a locally owned farm business was meant to bring union members together in a fun atmosphere to build a sense of togetherness, said Shelly Stokes, HEA president.
"We really enjoyed this event!" Stokes said. "We wanted to build community in our membership and we definitely met that goal."
Participants enjoyed free cider and donuts, a petting zoo, a hay ride to the pumpkin patch, a train ride around the farm, a zip line and tube slide, among other family fun. The event at Post Family Farm was provided through a grant from MEA's Building Full Capacity Locals (BFCL) program.
Between the stresses of teaching and the time constraints of the job, it helps to organize special events to bring people together – particularly as new members come on board, Stokes said. The fun day was open to members in good standing, along with their spouses and children.