"We need to listen to the experts on the front lines"
EAST LANSING – This September, a new team of MEA officers have taken the helm of the state's largest school employee union. President Paula Herbart, Vice President Chandra Madafferi and Secretary-Treasurer Brett Smith are kicking off their time in office with a statewide listening tour to hear from the experts on the front lines of public education – the dedicated teachers and school support staff working every day with Michigan's students.
"In this fast-paced, information overloaded society, individuals are longing to be heard.  Educators are especially eager to share their thoughts, their hopes and their frustrations," Herbart said. "That's why we're going around the state to listen to the passions and concerns of our members and learn what we can do to help. We need to listen to the experts on the front lines – and we're going to take those stories with us to policymakers in Lansing and Washington in our role as statewide education leaders."
All three of the officers come from teaching backgrounds – Herbart was a music teacher in Macomb County's Fraser Public Schools, Madafferi a health teacher at Novi Community Schools in Oakland County, and Smith a 5th grade teacher from Genesee County's Linden Community Schools. Like the educators they represent across Michigan, they have dedicated their careers to the needs of Michigan's students. Now, they're committed to ensuring educators have their voices heard about what they need to ensure a quality education for all students.
At listening tour stops held thus far, members have shared their frustrations about overuse of standardized testing, inconsistent evaluation practices, lack of adequate school funding, strains on educator household incomes, shortages of new teachers and substitutes, and the need for greater local control over public schools. But members also talked about why they do what they do – seeing the "light bulb" go off for a student who finally understands a subject they've struggled with, or hearing back from parents and former students about the long-term effect they've had on people's lives.
Beyond teachers, education support professionals have shared stories about their important role serving students – a topic highlighted in a new video launched this week by MEA that lauds support staff as "unsung heroes."
"Education support professionals are a critical part of our schools across Michigan, and this video demonstrates the importance of our support staff members for students' education," Herbart said. "These dedicated professionals help keep Michigan's schools running and our students safe, and we are proud of the work they do to make a difference in our schools."
Listening tour stops, which are open only to MEA members, have been scheduled throughout the fall and will continue into the new year. As officers are travelling the state, they are available for media interviews.  Please contact MEA Public Affairs at 517-337-5508 to arrange interviews or to secure high-resolution headshots.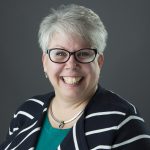 Paula Herbart took office as President of the 120,000-member Michigan Education Association on Sept. 1, 2017. A 20-year-veteran K-12 music teacher in Macomb County's Fraser Public Schools, Herbart served in numerous leadership roles within her local, including local president. In 2012, she was elected president of MEA/NEA Local 1, serving 16 districts in Macomb and Wayne counties. A graduate of the University of Michigan School of Music, Herbart lives in Macomb County with her husband and son.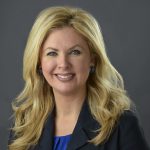 Chandra Madafferi, MEA Vice President, is a high school health teacher from Oakland County's Novi Community Schools. Having joined Student MEA while earning her undergraduate degree in education at Central Michigan University, Madafferi became involved in her local, serving in several leadership roles including president, treasurer and negotiation spokesperson. Originally from West Michigan, Madafferi lives in South Lyon with her family, where her children attend South Lyon Community Schools.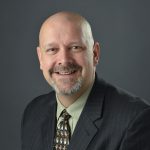 Brett Smith, MEA Secretary-Treasurer, has been a 5th grade teacher in Linden Community Schools in Genesee County since 2000. He served as local president and other leadership roles in Linden, drawing on his degree in Business Finance from University of Michigan Flint, master's degree from Central Michigan University, and previous experience working for General Motors and Ameritech. Smith and his wife Tracey have four children – two in college and two who are students at Linden Community Schools.