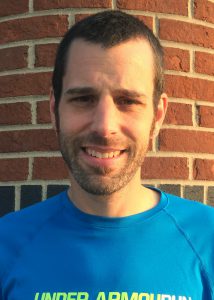 Rob Atwood: P/E and Health Teacher, Baldwin Community Schools
Years in education: 8
Type of non-union experience: charter school – 5 years; virtual charter school – 2.5 years
What was it like working in a school without a union? In my traditional and virtual school teaching experience, the employees did not have a say on the working conditions or salary. I had to accomplish many non-teaching tasks that were required, but I was not compensated for the work. Also, in both of my traditional and virtual charter school experiences, they did not have a salary schedule; thus we did not have pay increases. Overall, the morale of school employees was low which resulted in a high turnover rate.
What specific experiences can you point to that illustrate the difference between working with and without union bargaining/representation/protections? At the traditional charter schools, employees would not get compensated for substitute teaching during their conference hour, supervising lunch (lunch duty). Also, most of the time you were unaware of the substitute teaching assignment until the last minute.
At the virtual academy, teachers were not fairly compensated for the amount of students enrolled in their classes. For example, I had over 300 students in my classes. It made it very difficult for educators in that environment to build rapport with students and families – which is one of the many reasons why virtual schools across the nation are failing.
What benefits and protections do you have now that you didn't have in your previous place of employment? In my previous experiences as a traditional and virtual charter school employee, I didn't have any protections at all.  All of the employees hired at those institutions are "at will" employees that can be terminated for virtually any reason.
Based on your experiences, what would you say to educators who opt out of the union or choose not to pay dues? I would encourage all employees to do their homework and ask questions to fellow MEA Members.  I would state to the employee the benefits of being a part of the union such as legal protection, support, guidance and advice.  Also, it will give you a voice when it comes to collective bargaining for contract and labor negotiations.
Why do you belong to MEA/pay dues? I belong to the MEA because it provides legal protections for its teachers and gives us a voice.