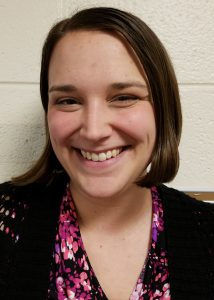 Shannon Ager: Kindergarten Teacher, Novi Community Schools
Years in education: 6
Type of non-union experience: Two charter schools
What was it like working in a school without a union? It was often frustrating working in a school without a union.  Teachers were not always treated in the best manner, particularly in terms of our working conditions.  I had very large classes of students when I taught both first grade and kindergarten.  It was particularly frustrating for teachers because we did not have a union to go to with issues or grievances.  Our time was not respected; on a regular basis, we would be notified maybe 20 minutes before dismissal that we were having our staff meeting that day and we were expected to be there.  We were expected to purchase our own supplies the majority of the time; other than the curriculum, there was little that was provided to teachers.  One year I ended up doing a "Donors Choose" project to purchase copy paper for my classroom since the school refused to purchase any more even though the building was out.  Teachers were told to figure it out.  Without a union, teachers have no recourse.  We were told to go to our administrators with problems, but then made to feel horrible for coming to them.  If you tried to go "above their heads" and report something to the corporate office, those individuals would then report to the administrators who said what, making no conversation confidential for issues or complaints.  It made the teachers feel as if reporting issues was a pointless exercise, because nothing changed other than you getting scolded or sometimes even flat-out screamed at.  Again, in those instances, you had no course of action to follow since it was your administrator doing the screaming.  It was incredibly stressful to go to work every day because I never knew what to expect or what change would be happening now.  The "revolving door" of teachers and staff that flows through these schools is unbelievable.  It makes it so difficult to establish a school culture and community.  However, you cannot blame people when they leave, because there are so many better opportunities out there.
What specific experiences illustrate the difference between working with and without union bargaining/representation/protections? A specific experience that I had which can illustrate the difference between working with and without a union to protect teachers comes from the second charter school I worked for and involved my principal at the time.  He tended to raise his voice with the kids and did yell quite often throughout the school day.  You could hear his voice screaming and echoing down the halls more often than not.  He "lost his cool" on a regular basis.  He could be a very nice man and he could be very understanding under the right circumstances, but you never could predict how he would react to different things.  It got to a point where I was tracking any time he spoke to me in anything less than a professional manner.  One afternoon as I was getting the class ready for dismissal, I had my students lined up and they were heading out the door of the classroom to wait along one side of the hallway until we could head to the gym (where dismissal was held) for the day.  One of my students was hanging back in the classroom and was crying.  I was trying to console him and get him to join the class outside in the line, and so I was standing in the classroom doorway so as to watch the students lined up outside the door and keep him in my line of sight and within earshot.  The principal came down hallway waving his fist and screaming, "Why aren't these kids in the gym?  Why are these kids here? Who told these kids to be here?" Mind you, I had never in three years brought my class late to dismissal.  This was an unusual situation in which a student was very upset and I was trying to get us where we needed to be but also make sure he was okay.  I said very calmly, "They are with me," and he continued to scream, "They should already be in the gym" and "Why aren't you making sure they're on time," and the comments and berating went on.  When I spoke to a coworker about what happened, she said that she had tried reporting him to our corporate leadership for similar behaviors, and then they had turned around and told him who complained about him, so that he came and yelled at her some more about going over his head. The fear of retribution, losing my job, and making things even worse for myself kept me from reporting it, because there really didn't seem to be a point.  He wouldn't get disciplined or fired, and there was nothing in place to help remedy the situation or create a less hostile work environment.  I am so grateful every day that I have that protection in place now.
I feel so much safer and more comfortable working in a district where I have a union.  I know that the administration cannot just arbitrarily fire me or take action against me.  I know that I have someone to talk to should my working conditions become unsafe or hostile.  I know that I have a team of people who are on my side and want me to feel comfortable coming forward should something happen that is not appropriate or not allowed.  It is an amazing feeling in comparison to the constant anxiety of my previous workplaces.  It is also wonderful that the union makes sure that we are informed of issues that affect teachers and also gives us a way to mobilize or a means to act on our own behalf.
Based on your experiences, what would you say to educators who opt out of the union or choose not to pay dues? Teachers who choose not to be a part of the union or choose not to pay their dues have that right and it is their choice.  However, I might share with them about my experiences in those charter schools where I wasn't protected or didn't have a team on my side to back me up and to make sure that my interests were always taken in to consideration.  I might share some of the stories of issues of noncompliance that were prevalent in my old jobs, or the lack of organization and effective leadership which plagued my daily life and was considered acceptable.  Since there was no organization there to protect the teachers, the teachers' needs were not valued.  A union does that for us; a union offers teachers a voice, a protector, and something like a good friend who is always looking out for you.
Why do you belong to MEA/pay dues? I belong to MEA and pay my dues because I want to be a part of the organization protecting me and teachers' best interests.  I want to contribute to an organization that is bigger than myself and makes a difference in the daily lives of teachers across the district.  I want to feel secure in knowing that as long as I am the best teacher that I can be, then I will always have people on my side who are looking out for me, my needs, and my interests.