On Wednesday, Nov. 8, the Michigan Supreme Court will hear oral arguments in the long-running 3 percent case. The evening before, school employees across the state will be gathering for "Flashlight Vigils" across Michigan. Our goal is to "Shine a Light" on the case and the faces of educators who are owed more than $550 million illegally taken from them 7 years ago.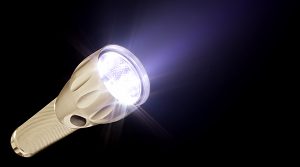 MEA and AFT Michigan are working jointly to host vigils both in Lansing outside the Hall of Justice and in communities across the state.  To learn more about vigils that are already arranged, check out the "Shine a Light" event page – or you can volunteer on that page to host a vigil in your community.
Please plan to join us at one of these events around sunset (which is about 5:30 p.m. Tuesday) – and bring your flashlight! More vigils are being added every day, so check back often this week to see if an event has been added in your area.